A great deal of effort is put into every job. We offer a vast variety of hardwood and solid wood flooring maintenance and renovation. All our work is carried out to the highest of standards and we promise you will not be disappointed with our services.
Timber floor sanding and polishing
Timber decks sanding, polishing and oiling
Timber stairs sanding, polishing
Wood floor renovations and restorations
Wood floor repairs
Wood floor staining & gap filling
Timber floor sealing
Wood floor oiling
Wooden floor polishing
Wood floor buffing
Carpet removal and disposal
Installing mosaic and block parquetry
PARQUETRY TIMBER FLOORING
Parquetry Timber Flooring is manufactured to remarkably accurate dimensions in a modern machinery environment. There is virtually no variation between one block-size and another. They can be installed in a variety of patterns (including any custom pattern you design!)
READ MORE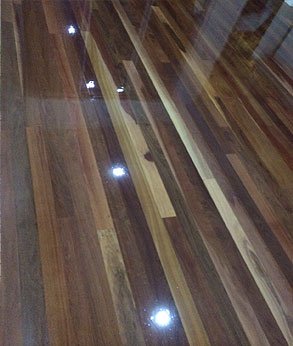 If you are confident enough to apply the finish yourself, we do offer a sanding only option. Please, contact us for advice and a free estimate.
All this comes with absolutely no obligation.